"O" by Cirque Du Soleil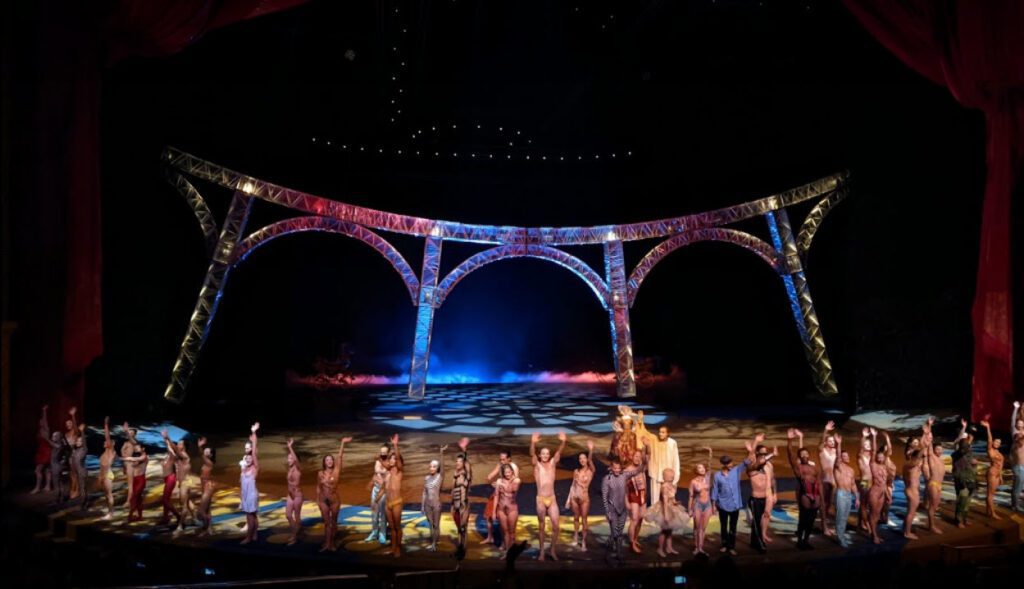 One of Las Vegas' most well-known shows.
The Bellagio's O by Cirque du Soleil has been lauded by reviewers and spectators alike as one of the top shows in Las Vegas. Come have a look at the artist's innovative and romantic creation with an aquatic theme. Cirque du Soleil's show O is one of the most popular and sought-after attractions in Las Vegas. During water-themed events, beautiful dancing and gorgeous scenery are on exhibit.
Cirque du Soleil uses acrobatics, superb synchronised swimming, and elegant diving to produce a breathtaking production that seamlessly transitions between the worlds above and below the water. All of this takes place in the Bellagio grand theatre, which is built to seem like a 14th-century European opera house.
Do not miss out on seeing one of the most stunning shows in Las Vegas at the Bellagio, one of the world's most popular hotels. Take your seat and prepare to be enthralled by this one-of-a-kind performance. Nothing is impossible in the world of Cirque du Soleil, as the drama and beauty of life unfold before your eyes like a vision of another reality.
---
Criss Angel MINDFREAK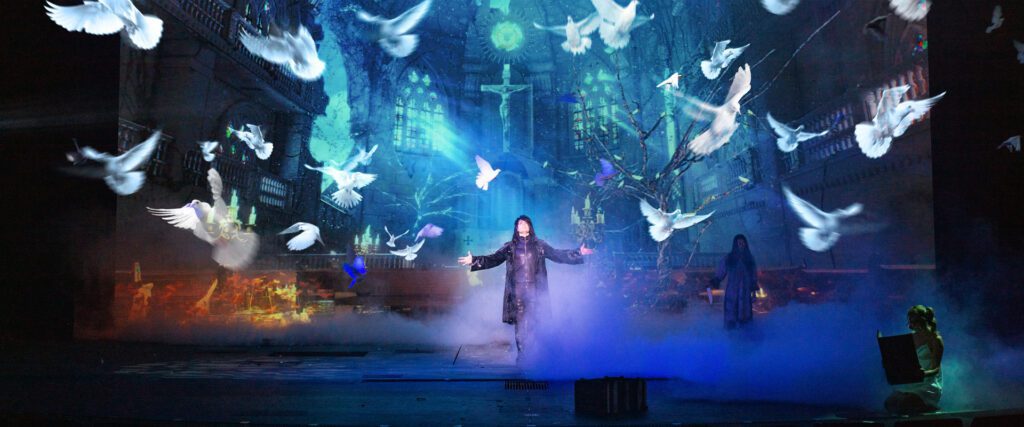 If you like magic, get your tickets to Criss Angel's MINDFREAK performance at the Planet Hollywood Resort & Casino as soon as possible. Angel performs approximately 75 different illusions that he has created over the course of his lengthy career, as well as multiple television specials, throughout this astonishing 90-minute show that uses cutting-edge technology.
Angel's levitation act, according to experts, is one of the greatest illusions of all time, and he deserves to be recognised as such. MINDFREAK is a technical wonder of creativity designed to heighten Angel's imaginative magic while also overwhelming your senses. From the time they enter into the theatre, the audience is entirely engrossed by this breathtaking display.
This show is breathtaking in scope and cutting-edge in execution, and it is a must-see. Criss Angel's MINDFREAK show in Las Vegas in 2023 is a must-see for magic lovers of all ages.
---
Michael Jackson ONE by Cirque Du Soleil

Perhaps it is right that we pay our respects to the King of Pop in Las Vegas, which was formerly known as the King of Rock and Roll's dominion? Remember and honour one of history's most influential artists by reflecting on and remembering him. It's tough not to be reminded of Michael Jackson's renowned dance routines and songs while seeing Cirque du Soleil's Michael Jackson ONE at Mandalay Bay.
Without a question, one of the most captivating performances in the world is Michael Jackson ONE, a Las Vegas production that pays homage to Jackson's own mesmerising blend of gorgeous costumes, song, and dance routines. You'll be reminded of Michael Jackson's great performances and memorable songs as you see the incredible aerial gymnastics and breathtaking effects.
You will get a strong sense of the message of love and harmony that Michael Jackson wove into his work by the end of this performance. You're going to see one of the most anticipated Las Vegas shows of 2023.
---
Channing Tatum Presents Magic Mike Live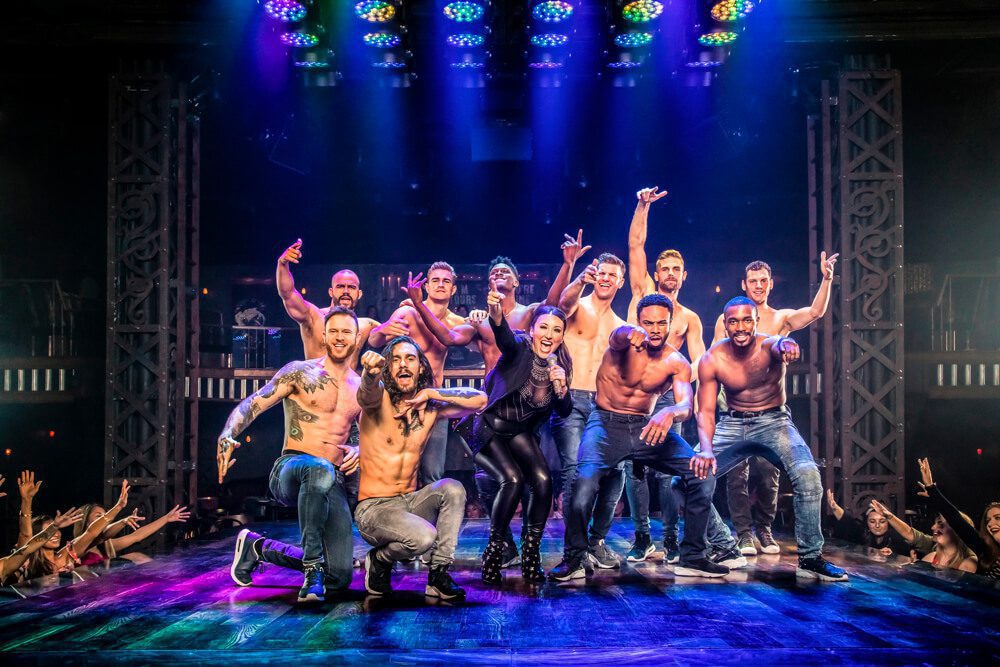 If you're planning a birthday or bachelorette party in Las Vegas, you should make time to watch this amazing show. A collaboration between director Channing Tatum and choreographer Alison Faulk, highlights their unique abilities. Magic Mike Live Las Vegas is only for anyone over the age of 18, and it has sculpted dancers doing acrobatic dances and stripteases in front and behind the audience, as well as above and all around them.
The new and improved performance at the Sahara Las Vegas makes full use of its new and updated facility, with its bigger theatre. Magic Mike Live, in addition to getting your heart racing, is a performance that enables you to let your hair down a little bit. Make sure to get your tickets for the most popular events in Vegas in advance, since they typically sell out quickly.
---
Blue Man Group at Luxor Hotel & Casino

The world-famous Blue Man Group will perform live at the Luxor Hotel & Casino in Las Vegas, and it's sure to be a spectacle that appeals to people of all ages. The iconic performance is without a doubt one of the greatest and most well-known performances in Las Vegas. The one-of-a-kind theatrical production by The Blue Man Group, which is always growing, will offer you and your friends and family with an amazing experience.
Each performance is a work of art in its own right, blending a one-of-a-kind blend of humour, music, and surprises to create a memorable experience. You will be both perplexed and astounded by what happens at the conclusion of the performance. Aside from their trademark ridiculous instruments, the Blue Man Group makes great use of lighting and cinematography to create aesthetically appealing and humorous set pieces.
What you'll remember most about this encounter is how it managed to be both life-affirming and pleasant at the same time. The Blue Man Group, whether you've seen them before or not, is one of the most anticipated Las Vegas acts for 2023.
---
The Beatles LOVE by Cirque du Soleil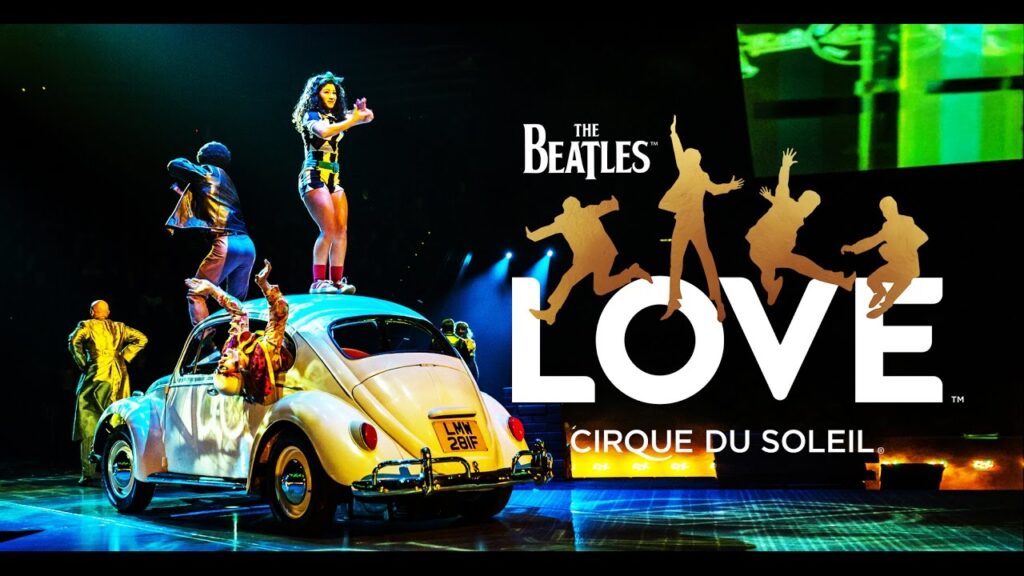 Whether you're die-hard or casual fans of the world's most famous rock 'n' roll band, you're guaranteed to appreciate this amazing concert. The complete back catalogue of The Beatles is brought to life on stage in a magnificent blockbuster production that will astound and thrill audiences.
This Cirque du Soleil presentation takes place in a massive auditorium at The Mirage and features incredible circus-based athletic and artistic acts. The famous song by the Beatles is interlaced with brilliant circus-based athletic and artistic gestures. It's tough to put into words how amazing the dancing and acrobatics are in The Beatles LOVE by Cirque du Soleil. The Beatles LOVE, the only live performance in Las Vegas totally dedicated to their music, features only the finest musicians of all time. You'll get a different perspective on oldies like "While My Guitar Gently Weeps" and other favourites if you attend this event. A must-see in Las Vegas! A spectacular show that takes you on a wonderful musical adventure!
When there's so much to see and do, your trip isn't long enough! For those who still have time to kill in Sin City, the Beatles LOVE is a must-see show.
---
Mat Franco: Magic Reinvented Nightly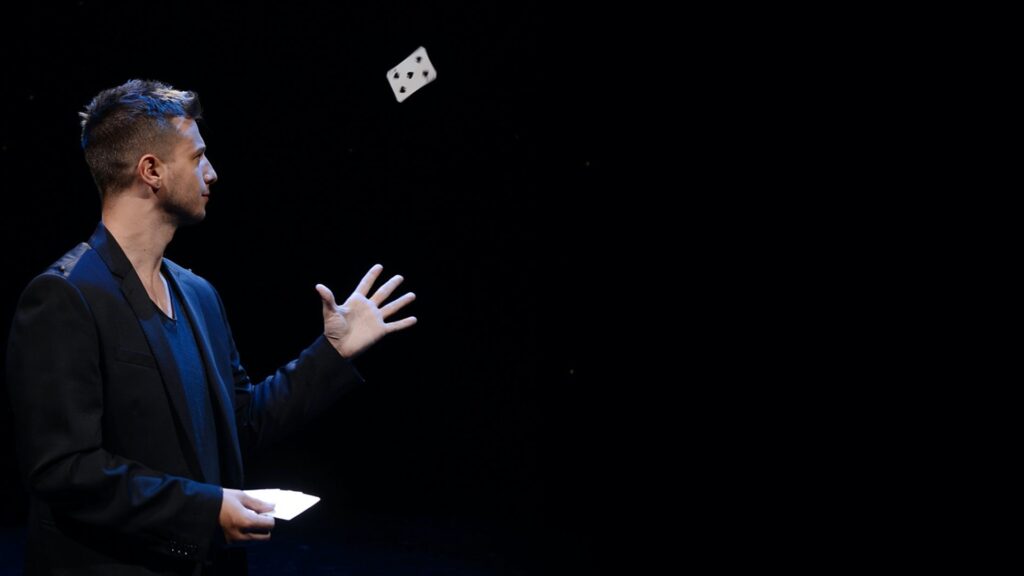 You're just scratching the surface of what he's capable of when you question yourself, "How did he do that?" during this Vegas act. Mat Franco's one-man show is sure to make you weep, laugh, and be amazed all at the same time. Franco, a magician and former America's Got Talent winner, has had a tremendous amount of success as a performer.
Franco defeated hundreds of other competitors to become the show's first magician to win the $1 million grand prize, making him the show's all-time winner. His distinctive sleight-of-hand and compelling type of magic, which have helped him become a household name, are among the highlights of his television programmes.
The utilisation of spectacular and surprising illusions distinguishes Franco's performances. Franco is recognised as a genre pioneer and a great thinker. In 2023, the LINQ Hotel and Experience in Las Vegas will host one of the most outstanding concerts in the city's history.
---
Absinthe at Caesars Palace Las Vegas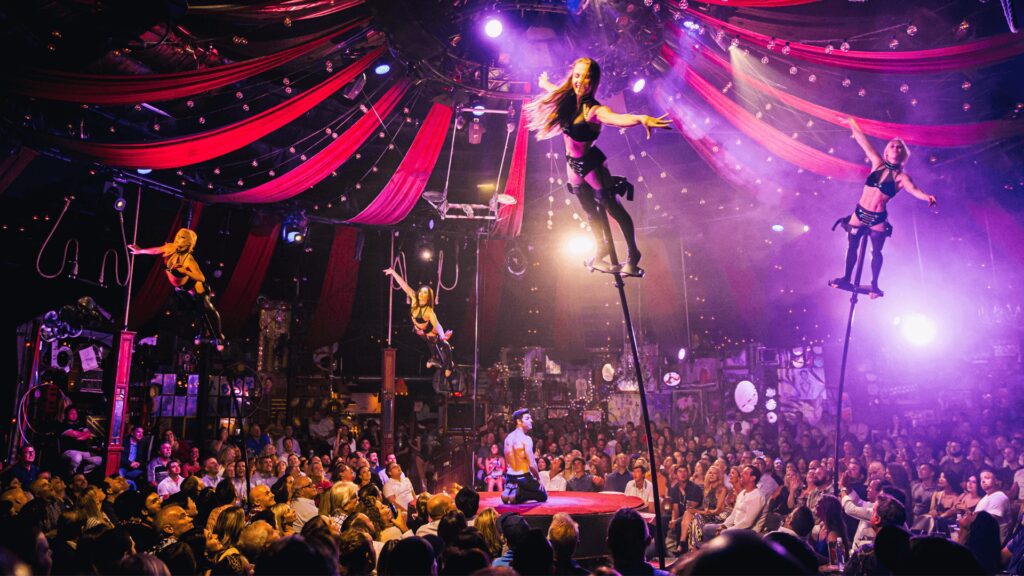 Absinthe is a fiery combination of comedy, acrobats, burlesque, cabaret, and classic circus that has always been considered as one of the best shows in Las Vegas by both reviewers and spectators. Because it is a distilled alcohol, absinthe symbolises the pinnacle of Las Vegas entertainment. Your stomach will be on edge throughout the acrobats' performance, while the burlesque and humour will keep you on the edge of your seat. Absinthe at Caesars Palace Las Vegas is the pinnacle of success in the world of Las Vegas variety performances.
Absurd and awe-inspiring feats may be found in the world of absinthe all around the world. Consider Ruslan's table and chair performance, which involves stacking chairs on top of one another in a possibly hazardous manner. Furthermore, the performances of Ruslan's co-stars will leave you perplexed as to how they accomplish their feats. Absinthe use may cause dangerously high degrees of drunkenness! (pun intended). This show, which involves artists that exude elegance and artistic perfection, is regarded as one of the best in Las Vegas.
---
Lake of Dreams at Wynn Las Vegas

Lake of Dreams is a performance that takes place at one of the swankiest clubs in Sin City. The multimedia production, which employs cutting-edge technology, combines puppetry with captivating music and stunning visual effects to create an amazing experience. Purchasing dinner and entertainment tickets to Lake of Dreams on a Friday or Saturday night might be a really romantic experience.
Visitors may enjoy the show while gazing out over the Wynn's magnificent water feature. Tickets may be purchased at the Wynn. The 3-acre performance venue is a sight to see, with a 90-foot waterfall and 1,500 LED-lit pine trees. This seems to be the best area for creating an aesthetically appealing setting.
Reservations are highly advised at the various dining establishments and lounges in close proximity to the event site, including SW Steakhouse, Lakeside, and the Parasol Down, to mention a few.
---
John Legend "Love In Las Vegas"
According to the resort, the Zappos Theater at Planet Hollywood Resort & Casino will host 12-time GRAMMY Award winner John Legend in 2023, who will perform in a way reminiscent of the great lounge concerts of the past. There is no need for an introduction when it comes to legends.
Legend is a multi-platinum recording artist who also happens to be an EGOT winner, having won an Emmy, a Grammy, an Oscar, and a Tony. Legend will begin his residency on April 22, 2022, after his fall 2018 debut as a judge on the Emmy-nominated talent programme The Voice.
Tickets for John Legend's Love in Las Vegas show are currently on sale and can be purchased here. When John Legend takes over Planet Hollywood's Zappos Theater in 2023, make sure you don't miss out on one of the finest Las Vegas performances of all time.
---
Opium at the Cosmopolitan of Las Vegas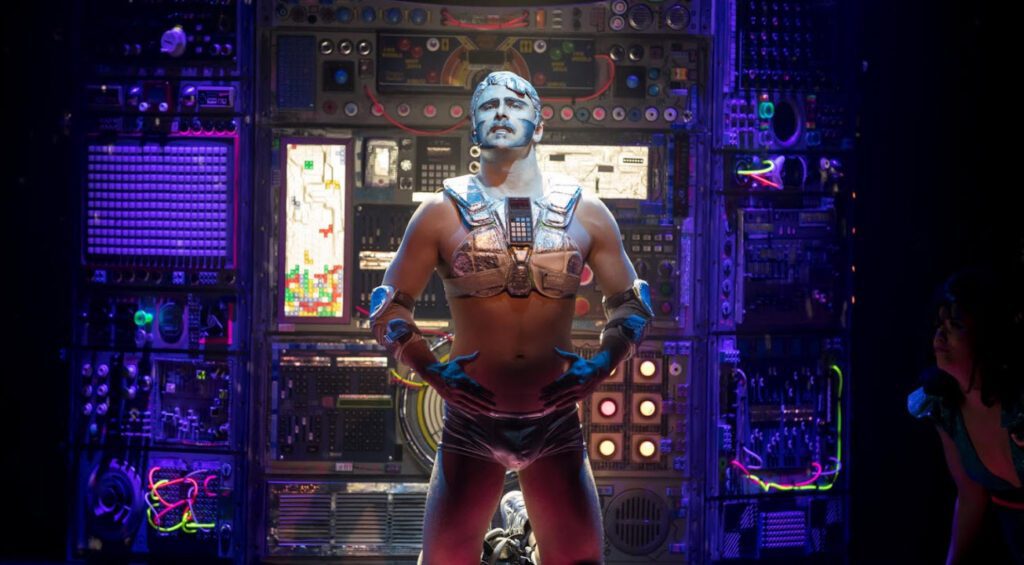 If you haven't already, you should go see Opium as soon as possible. When you use Opium, you reach a whole new level of satisfaction and excitement. Absinthe producers (hmmm…does there seem to be a theme here – ed) will perform for an adult-only audience at the Cosmopolitan of Las Vegas.
Join the crew of the OPM 73 as they travel from Uranus to Las Vegas onboard the spaceship's OPM 73. You may take advantage of the in-flight service provided by the galaxy's most creative artists as you sit back and relax.
Every Opium performance will have you clapping, laughing, and gasping in delight as the cast of bizarre characters comes to life on stage. There is nothing else like it in the whole city of Las Vegas, other from this intergalactic show.
---
Paranormal Mind Reading Magic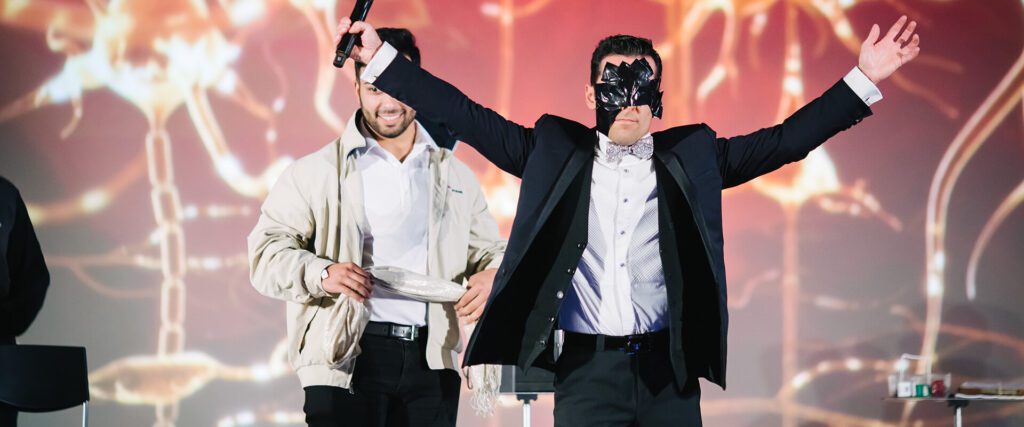 International mentalist Frederic Da Silva often performs at Bally's Las Vegas' Magic Attic. When it comes to the paranormal, Da Silva's extraordinary abilities are on show. Allow him to hypnotise you using his mind-reading and hypnotic talents.
Da Silva has gained considerable praise in Europe, and he is now making waves in the world's entertainment capital, Los Angeles. Da Silva's remarkable skills will have you reconsidering reality and reevaluating your beliefs in divination, magic, and the paranormal as you see him supposedly being able to uncover items hidden in your pockets, predict the name of anybody in the audience, and even stop time.
You will be able to witness how he does it personally during your visit to Paranormal, one of the most popular events in Las Vegas for the year 2023.
---
David Copperfield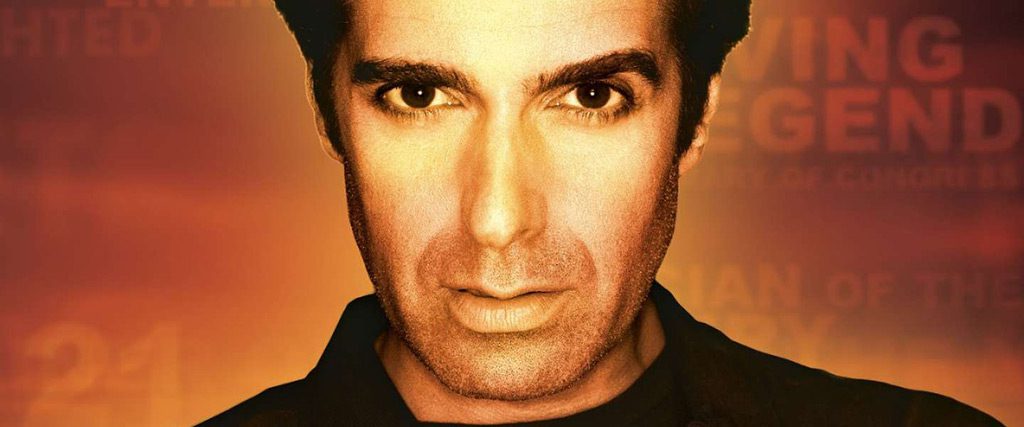 The David Copperfield show in Las Vegas is one of the most popular magic shows in the city. Copperfield is a world-renowned magician, and his shows are known for their spectacular illusions and death-defying stunts. On his show, Copperfield performs amazing feats of magic, such as levitating over the Grand Canyon and making the Statue of Liberty disappear. 
His live shows are even more impressive, and often include dangerous elements such as fire and knives. If you're looking for an evening of entertainment that will leave you amazed, be sure to check out the David Copperfield show in Las Vegas.
---
Extravaganza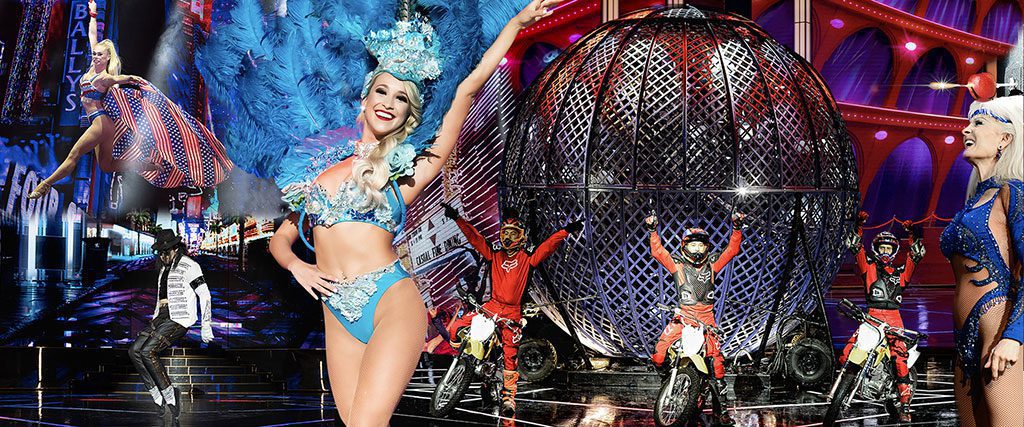 The cast of Extravaganza is made up of some of the most talented singers, dancers, and performers in the world. The show features a wide variety of music, from classical to pop, and the performers are truly passionate about their work. 
The costumes and sets are also amazing, and the audience is always astonished by the skill of the performers. If you are looking for an amazing show to see in Las Vegas, then Extravaganza is definitely a must-see.
---
Jabbawockeez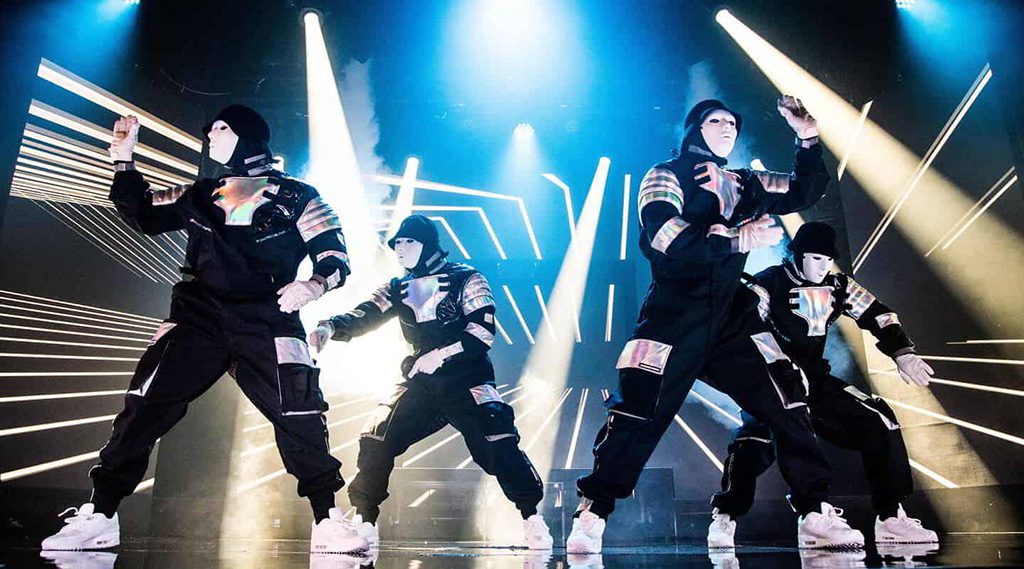 The Jabbawockeez are a renowned dance crew best known for their appearances on the reality television show America's Best Dance Crew. The group first rose to prominence in 2006, and they have been wowing audiences with their choreographed routines and inventive masks ever since. 
In 2016, the Jabbawockeez debuted their very own show in Las Vegas, and it has quickly become one of the most popular shows on thestrip. Featuring a mix of classic Jabbawockeez routines and new material, the show is a must-see for any fan of the group. With their high-energy performances and catchy music, the Jabbawockeez continue to mesmerize audiences both live and on television.
---
KÀ by Cirque du Soleil

KÀ by Cirque du Soleil is an eyepopping show that should not be missed when visiting Las Vegas. The story follows the journey of two royal twins on opposite sides of a war. The acrobatics and martial arts abilities of the cast are jaw-dropping, as they scale walls and perform impressive fight scenes. 
The set design is also incredible, with a constantly changing landscape that enhances the action of the performance. From beginning to end, KÀ by Cirque du Soleil is a spectacular show that will leave you amazed.
---
America's Got Talent Las Vegas Live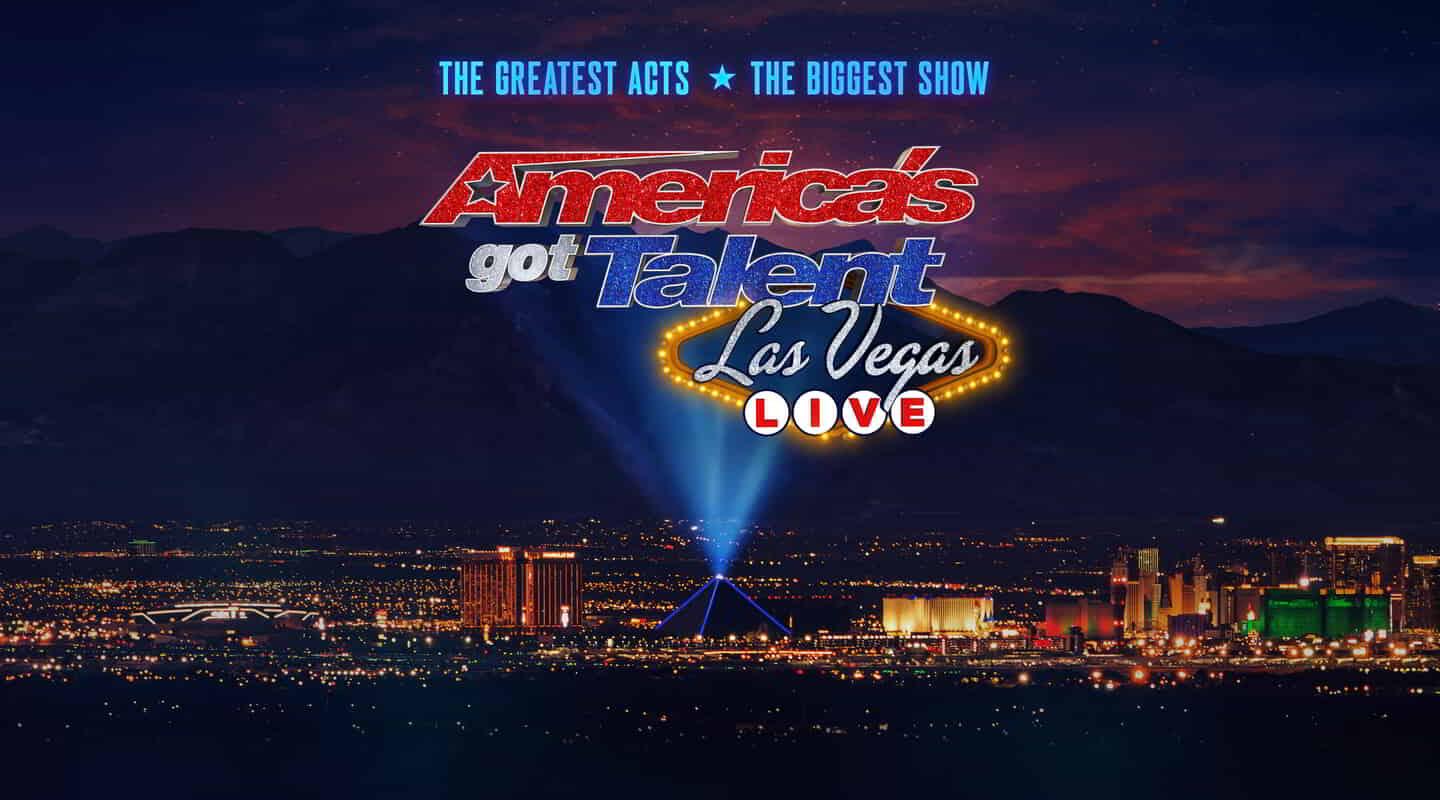 America's Got Talent is one the most popular shows on television and every year, fans clamor for tickets to the live show in Las Vegas. The show features a variety of acts, from singers and dancers to magicians and comedians. 
This year's lineup did not disappoint, with a diverse group of performers that kept the audience entertained from start to finish. Highlights included a heart-stopping magic act, an emotional rendition of "The Star-Spangled Banner," and a hilarious stand-up routine. The talent on display was truly astonishing, making it clear why America's Got Talent is one of the most popular shows on TV.
---
---
The Best Shows in Las Vegas
To put it another way, Las Vegas is the ultimate leisure destination for American residents. There is never a dull moment in this city since there is always something exciting going on. Live entertainment in Sin City is a great alternative to drinking and gambling at the craps table, and it is inexpensive. Because the spectacles in Vegas are so magnificent, you won't be able to stop talking about them. There are few things that aren't on show in Las Vegas, whether you like illusion, music and dance, acrobatics, sexuality, or anything else. This atmosphere may be traced back to the city's thriving entertainment industry, which contributes significantly to it. Take a peek at the greatest Las Vegas concerts coming up in 2023 before they're all gone.